Sweetest Day
Sweetest Day gift baskets from PEAR TREE HOME.FLORIST.GIFTS in Powder Springs are the perfect gift for this tasty holiday. Not only are they filled with your favorite sweet snacks, but they can be customized to be even more sweet for your special someone. Have a candy gift basket made for your friend who loves to snack. For chocolate lovers, you could send a candy bar gift basket or a gourmet chocolate gift basket, it just depends on your Sweetie's taste. Just give PEAR TREE HOME.FLORIST.GIFTS a call and we'll help you find the perfect treat for your Sweet.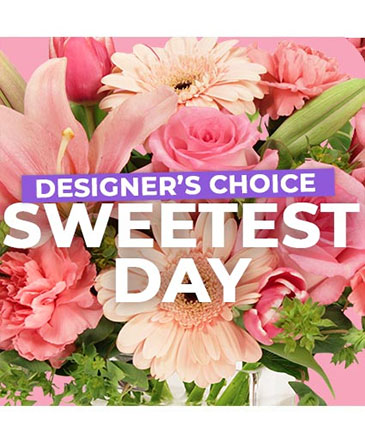 Sweetest Day Arrangement
Designer's Choice
Sweet on someone? Let them know on the sweetest day of the year! Send them something as sweet and as special as them on Sweetest Day. Our designers will go above and beyond to create something as sweet and excellent as the feelings you have for your sweetie! It'll be a gift they'll truly cherish.